Our Company
Established in 2001, CP Creation Co. is specialised in the production of jewellery, watch and optical related packaging items over 10 years of experience, one of the best manufacturers in the industry. We have our sales office in Hong Kong and owned the certified factory in Huizhou, China. We have employed a hundred experienced workers, and is equipped with comprehensive production facilities. We sometimes cooperate with others goodwill parties to have an extra-processing on our products like spray painting and metal part injection.
Satisfying the Different Aspects
In order to meet various customers' needs, we also providing the mould-making, silk screening and hot stamping printing. We also have our own design department dedicated to providing originality and creativity in our designs. We truely believe that quality is the only way to gain the customer's trust, thus strict quality control is exercised throughout the entire processes.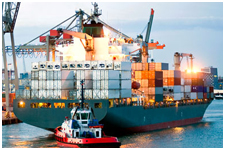 In the past few years, we have accumulated extensive experience in handling high quality packaging products, which have generated favourable comments worldwide. With the best and fashionable designs, our products have been distributed and popular into many countries, such as Japan, Europe and US markets. We glad to worked with some international luxury brands such as King Fook, Tiffany and Macy, the well-known brand from Europe.
The DNA of Us
We have been devoted to providing the most of the superior packaging element and accessories for jewellery, watch and optical, with high quality and premium service. We promise to deliver only the highest quality and consistency in our finish products.
認識我們
CP Creation Co. 於2001年在香港成立,一直為香港、亞洲區內,以及世界其他主要市場的客戶,提供優質而且全面的櫥窗擺設及包裝,為客人的產品增添活力原素。憑藉多年來在行業所累積的經驗,我們的產品獲得市場的廣泛認同,亦因卓越的質素及服務而得到不同客戶的推薦。
現於香港設有辦公室及陳列室,為更加滿加客人的需求,我們近年開始於內地發展廠房,引入多種先進的機器配合生產,並不斷開發及提升產品的技術工藝。我們對質素抱有堅持,為此我們與不同行業的合作伙伴作交流,相互印證各方的經驗。
多年來,我們致力於開發不同的產品,包括禮盒、展示盆及皮箱、捲包、櫥窗展架等,並為客人提供創新和增值的服務。在海外地區,我們的產品不單遠銷北美、歐洲等地,亦有買家為於東南亞及亞洲區內,更獲同儕的認可和採購。同時,我們與一些歐洲奢侈品牌保持良好的合作關係。
我們以忠誠的承諾來為客人提供最好的價值及可靠的服務。每年度,我們會參加於世界各地舉辦的展覽,讓更多的人認識我們,亦可藉此和加深現有客人的關係。
我們深信客人對服務細緻和品質的追求,此為我們共同所尋找的價值。